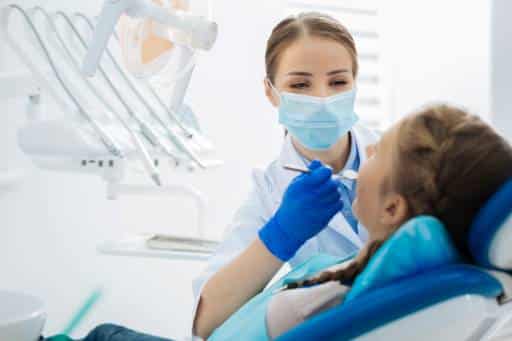 The best dentistry is NO dentistry! Here at Twin Peaks Family & Cosmetic Dentistry, our goal is to stop serious dental situations before they happen. Our preventative treatments can protect you and your family from dental issues in the future.
Dental Exams & Cleanings
Regularly scheduled dental visits are one of the best ways to identify and prevent further dental damage! At these appointments, we'll perform an exam to catch any potential issues. We'll also professionally clean your teeth so your mouth has a better chance of fighting off bacteria and plaque.
Be sure to visit Dr. Butler at least once every six months to avoid damage and disease.
Proper At-Home Oral Hygiene Routine:
When you are at home, be sure to master the basics of dental care. Follow the following routine:
Brushing: Dentists recommend brushing your teeth at least twice a day, in the morning and before bed, using a soft-bristled toothbrush and fluoride toothpaste. Brush for at least two minutes each time, covering all surfaces of your teeth.
Flossing: Floss at least once a day to remove plaque and food particles that your toothbrush can't reach. This helps prevent cavities and gum disease.
Mouthwash: Use a mouthwash daily to further remove bacteria and freshen your breath. Ensure it's a therapeutic mouthwash that can help reduce plaque, gingivitis, and bad breath. Our Favorite: Elementa NanoSilver Mouthwash!
Tongue Cleaning: Clean your tongue daily with a tongue scraper or toothbrush to remove bacteria and prevent bad breath.
Diet: Maintain a balanced diet, limiting sugary and acidic foods that can contribute to tooth decay. Drinking plenty of water helps keep your mouth clean and hydrated.
Replace Toothbrush: Don't forget to replace your toothbrush every three to four months or sooner if the bristles are frayed.
Mouth Guards
If you want to protect your teeth from frequent activities that could damage them, try a mouth guard! Here are some situations in which Dr. Butler may recommend having a mouth guard:
High Contact Sports: Protect yourself from tooth damage that comes from contact sports such as football or soccer. Keep your game and your teeth strong!
Teeth Grinding: Many of our patients are prone to grinding their teeth at night. Prevent damage to your teeth by using mouth guards (or night guards specifically)!
Mouth guards can help prevent further teeth damage and jaw pain! Call our office to learn more.
Dental Sealants
Some of our patients who frequently get cavities or have a hard time brushing their teeth may benefit from dental sealants. Dental sealants are a thin coat of plastic resin that is placed on your teeth (particularly the back molars) to help prevent tooth decay. 
Here are some quick facts about sealants:
Dental sealants are transparent: This material is hardly noticeable and will not interfere with biting, chewing, or enabling any discomfort!
Installation is quick and painless: This treatment can take about 10 minutes at our Longmont office. You shouldn't feel any discomfort during or after the procedure.
Sealants are strong and durable: Dental sealants can last years without any maintenance needed, and they can make your teeth last longer too.
Fluoride Treatments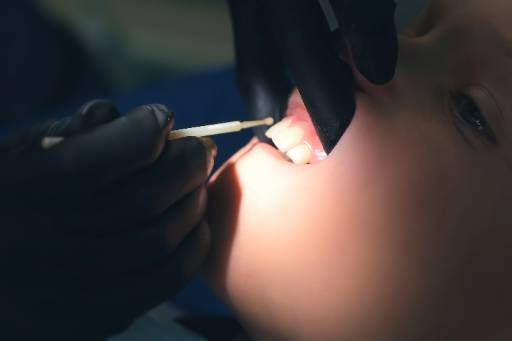 Fluoride treatments may also be used during your dental visit to help rejuvenate your teeth against the effects of plaque and decay. Fluoride strengthens tooth enamel to prevent decay. Want fewer cavities in the future? Get yourself a fluoride treatment at your next visit! 
Fluoride treatment is often used to help fight these conditions:
Tooth Decay: Give cavities a run for their money with fluoride treatment. Regular fluoride treatments can go a long way toward preventing cavities and crowns.
Dry Mouth: Dry mouth symptoms, when caused by bacteria, can be mitigated with regular fluoride treatments.
Our Other Favorite Preventative Products
There are a few of our favorite products we tell all of our patients about to help fight decay and gum disease at home, without the need for dental intervention!
Flourimax 5000 Prescription-Strength Fluoride Toothpaste: This is a prescription-strength fluoride toothpaste that helps remineralize and repair teeth for patients who are at high risk of decay. Our team will recommend this for patients who experience decay, have had a lot of dental work done previously, or who experience sensitive teeth! Prevent future decay by using this daily. 

Elementa Nanosilver Mouthwash: This is one of our favorite products to recommend to our patients and helps repair and remineralize teeth with natural calcium and plant-based silver nanoparticles. The silver nanoparticles cut through the bacteria layers on your teeth, allowing the calcium to penetrate and repair the damaged areas. It also helps to balance your oral pH (reduce acidity levels in your mouth), fight off bad breath and tonsil stones, and tastes amazing. Best of all, there's only 5 ingredients!

Dr. Tung's "Smart Floss" or CocoFloss: Both of these flossing options have a thicker, "weaved" cord that sweeps away debris better than the thin, waxy floss. They also taste amazing and come in many flavors. 

WaterPik: A water pick (WaterPik is the named brand) is a great additional tool to help floss those hard-to-reach areas, around bridges, dental implants, or any tight spots. Your gums will thank you for the gentle water massage you give them each day! 

Sonicare or Oral B Electric Toothbrush: Let your toothbrush do the hard work for you! Studies have shown that using an electric toothbrush can help patients achieve a cleaner and healthier smile better than a manual toothbrush alone, and are easier to use. We see great results from our patients who use an electric toothbrush. Do yourself a favor and invest in your oral health by using an electric toothbrush.
Protect Yourself From Dental Decay
One of our primary goals is to help our patients sustain healthy smiles. Save time, money, and stress with Dr. Butler's top-notch preventative treatment. Give Twin Peaks Family & Cosmetic Dentistry in Longmont, Colorado, a call to schedule your first appointment!