We aspire to offer nothing but the best here at Twin Peaks Family & Cosmetic Dentistry. One of the top ways we can do that is through the revolutionary product Invisalign®. We've chosen Invisalign as our orthodontic treatment because it gives results faster and more comfortably for our patients.
What Is Invisalign?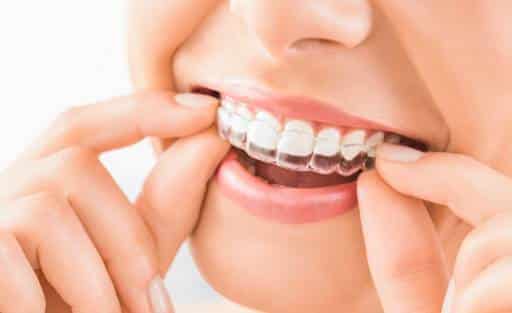 Invisalign clear braces are an orthodontic solution using clear plastic trays to align teeth. Using Invisalign is as simple as 1-2-3:
Dr. Butler will first take initial digital teeth impressions. Using our iTero 3D Scanner, we will create an accurate plan, and show you a simulation of the final results before you start!
We will then give you your clear aligners. Each aligner will help your teeth slightly move into position. You'll wear your aligners at least 22 hours a day.
Once the first aligner feels set in your teeth, we will progress through a set of stronger clear aligners that will gradually set your teeth into place!
Invisalign is a very simple and non-intrusive dental option. All you need to do is to wear them! This helps our patients get straighter teeth without interrupting their schedule or comfort.
Benefits of Invisalign
Here are some things to consider before investing in Invisalign:
Invisalign is hardly noticeable: Thanks to its clear, custom-fitted design, Invisalign's transparent material is hardly recognizable. This allows you to smile confidently throughout your treatment.
Invisalign works well with food: With traditional braces, you'd have to avoid certain foods. But with Invisalign, there's no need to adjust your diet during treatment. You can easily remove the aligners and enjoy your favorite foods.
Invisalign is easier to clean: Traditional braces can trap food particles and make oral hygiene a bit of a challenge. With Invisalign, you won't need to floss in between wires! Simply remove the aligners to brush and floss as you normally would.
Invisalign requires fewer visits: Unlike traditional braces that need regular tightening, Invisalign makes adjustments on its own! This means fewer appointments, saving you time and allowing the treatment to fit seamlessly into your lifestyle.
What Issues Can Invisalign Fix?
Invisalign fits the bill for solving most orthodontic issues, including the following problems:
Problems with Bite: Say goodbye to excessive wear and tear, recession, and cracked teeth by aligning your teeth the way they were supposed to be!
Alignment Problems: Create your perfect, confident smile with Invisalign aligners.
Fill Gaps Between Teeth: Invisalign can close any unwanted gaps in your teeth.
Orthodontic Neglect: Have your teeth shifted after braces? Invisalign can fix relapses and move them back in place.
How Long Does Invisalign Take?
The time it takes to see results with Invisalign depends on your specific orthodontic condition. On average, the product's results seem to occur in about 12–18 months. However, some patients see results within just 6 months!
Dr. Butler can give you more information during the initial consultation about the time and simplicity of your treatment.
Can Invisalign Be Used for All Ages?
Invisalign can be used as soon as orthodontic issues arise.
Kids as young as 6 years old can start using the Invisalign treatment. There are different types of aligners depending on the client's jaw structure. Rest assured, age will be taken into account as we find a treatment that works for you!
Our family-first atmosphere makes kids and parents keep coming back to our clinic. From a friendly team to quarterly prize drawings, we've created an atmosphere your kids will love.
How Much Does Invisalign Cost?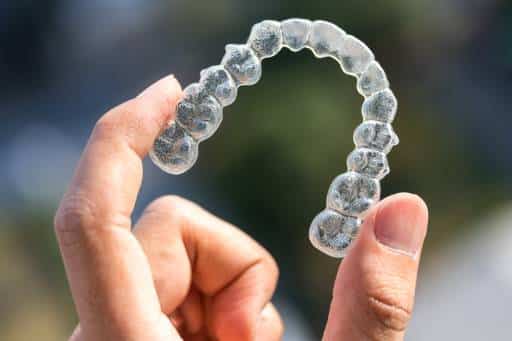 The cost of Invisalign depends on your teeth condition, the treatment needed, and how long you will need the service.
We offer a wide variety of flexible payment options to help you pay for your dental needs. Twin Peaks Family & Cosmetic Dentistry accepts most major insurance companies and we offer recurring payment plans. We also have membership programs and discounts to help our customers save money on our services.
Find a Perfect Smile with Twin Peaks!
Looking for a straighter smile? You've come to the right place. Dr. Butler and his staff are excited to provide our patients with modern orthodontic solutions. Give Twin Peaks Family & Cosmetic Dentistry in Longmont, Colorado a call to get started on our Invisalign treatment!