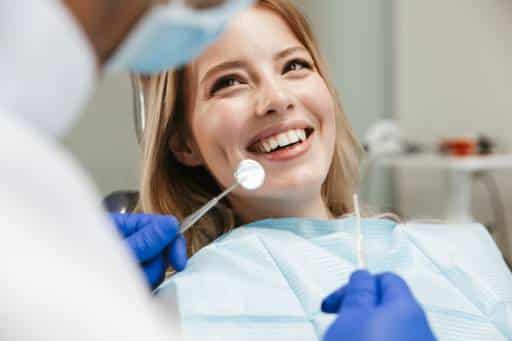 Call a dentist that puts your needs first. Here at Twin Peaks Family & Cosmetic Dentistry, we hope to provide you with more than stereotypical dental treatments. Our general dentistry services will keep you and your family in supreme oral health. If you have any questions, feel free to ask!
Dental Cleanings & Checkups
Twin Peaks Family & Cosmetic Dentistry provides regular dental cleanings and thorough checkups. We recommend at least biannual visits to help prevent infection and disease before it becomes unmanageable.
During these visits, our staff will:
Clean Your Teeth and Gums: Even if you brush your teeth regularly, bacteria can collect on your teeth and below your gums. Our variety of cleaning services can clear away plaque and bacteria, leaving your mouth feeling fresh and healthy.
Evaluate Your Teeth: Using our digital X-rays and 3D imaging equipment, our team will see how your teeth are doing and if you have any cavities or other issues.
Create a Treatment Plan: If needed, Dr. Butler will create a treatment plan that is custom-tailored to only your needs. Treatment will depend on the issues seen in the X-rays and exam.
Additional Services
Our modern and patient-first methods can help answer a wide variety of patient concerns. Each treatment is designed to be the best you've had in a dental office! We also take your experience seriously and hope your family has fun when they visit our office.
Specialized Dental Technology
Our exceptional dental technology can help you reach up-to-date and cost-effective results. For example, our milling machine can help us make crowns in our office. This machine can save you time and extra visits to the dentist!
For those that are wanting orthodontic treatment, we also offer Invisalign's iTero 3D Scanner to help better visualize and diagnose your dental needs. With an exceptionally precise scanner that can take up to 6,000 images per second, you don't have to worry about the accuracy of your treatment.
Fluoride Treatment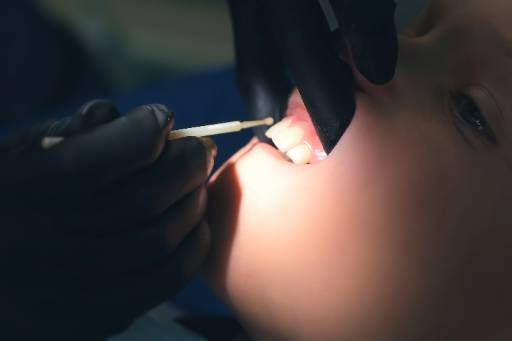 Reduce the risk of cavities and crowns with fluoride treatment! This specialized treatment helps fight back against the destructive elements of plaque and dental decay and maintains any existing dentistry you may already have.
On top of these benefits, fluoride can help patients against bigger issues such as dry mouth, gum recession, and tooth damage.
Composite Dental Fillings
Dental fillings have become a staple in the dental industry. Reverse the pain caused by dental cavities through our strong dental fillings!
Twin Peaks Family & Cosmetic Dentistry uses composite fillings which is a much healthier and natural-looking material than metal or amalgam fillings. Composite fillings share the same color as regular teeth. Keep your same natural look while fixing dental issues holding you back!
Oral Sedation
Some patients may feel a little hesitant while at the dentist, and that's okay! We offer oral sedation that you can take before your appointment to help you ease your mind during our dental treatments.
Family-Friendly Environment
Twin Peaks Family & Cosmetic Dentistry happily serves patients of all ages. We understand the importance of helping your child create good experiences at the dentist's office. Dr. Butler is trained and specialized to help properly handle your child's dental care.
Join the Cavity-Free Club!
To help create a fun environment for kids, we created the Cavity-Free Club! Every child who doesn't have any cavities during their visit is entered into a raffle to win prizes during our quarterly drawings!
We hope that this program can make oral health fun for children of all ages.
Get Comfortable with Twin Peaks Family & Cosmetic Dentistry!
Twin Peaks Family & Cosmetic Dentistry offers quality dental care that can fit the bill for your whole family. Call us today to get started on a personalized treatment plan that works for you!