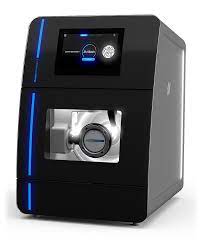 We are so thankful to have amazing tools to help improve our patient's experience here at Twin Peaks Family & Cosmetic Dentistry. Our quality, state-of-the-art care would not be possible without it!
Below are some of the tools we have available for our patients.
Ceramill Motion 3
The Ceramill Motion 3 dental machine helps create the high-quality prosthetics Dr. Butler offers, such as inlays, onlays, crowns, nightguards, dentures, and custom implant parts!  Our dentistry provides more efficient dental experiences by not having to rely on a lab to receive and develop certain products.
What Can Ceramill Motion 3 Do For Me?
Ceramill Motion 3 allows us to create most of our dental prosthetics in the office. This dental tool decreases the amount of time that you have to wait for the material to arrive. With this machine, Dr. Butler can also help make sure that your treatment is handled with the utmost quality and care. 
Vatech 3D CBCT Scanner
The Vatech 3D CBCT modernized scanner helps us make accurate scans of a specific part of the mouth. Using cone-beam computed tomography (known as CBCT), our scanner acts as an ultra-powerful X-ray by taking a three-dimensional scan of your mouth. 
Benefits of the 3D CBCT Scanner
Using technology of this caliber can help us better diagnose, treat, and educate our patients on what is specifically going on with their oral health. This helps Dr. Butler choose an accurate form of care and improves every step of the dental process. 
Laser Technology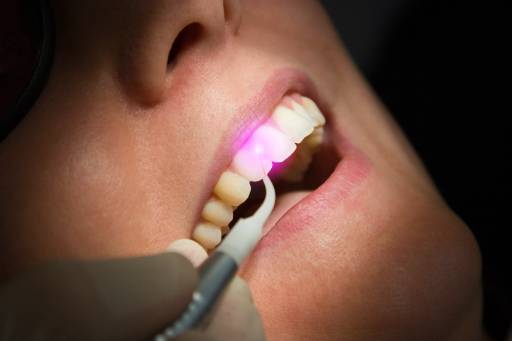 Twin Peaks Family & Cosmetic Dentistry offers advanced laser technology in our hygiene department to assist us during our dental procedures. Laser technology is a fresh technique that has helped drastically decrease recovery times and improve patient outcomes.
Technological Benefits
Some dental procedures require dentists to create small incisions. Laser technology can make these procedures quicker, more comfortable, and safer, and help you heal faster.
iTero 3D Scanner
Our iTero 3D scanner helps with the orthodontic side of our dental practice. Created by the makers of the Invisalign® treatment we offer, the iTero 3D scanner helps us create an ideal impression to help your Invisalign treatment go smoothly. 
How Can the iTero Scanner Help Me?
During each visit, we can take a 3D scan of your teeth and show you a high-quality and interactive image of your teeth. We can then compare it to previous scans we took, and look for changes that have occurred with your teeth or gums. For Invisalign patients, the outcome simulator feature can show you what your smile could look like with Invisalign therapy.  
Why Does Quality Dental Technology Matter?
Modern dental technology has been shown to improve our patient's experience in the ways listed below. Our current dental tools are built to save you time and money in the long run!
Decreases Recovery Times: Updated technology can help ease the pain from more extensive dental treatments. For example, our laser technology allows patients to heal faster from gum-shaping procedures.
Creates Prime Dental Comfort: Dental technology can help Dr. Butler ensure that your experience is as painless, fast, and simple as possible
Provides Specific Results: Our scanners can help us diagnose and prevent certain conditions before they get worse! Our scanners can help identify cavities and infections in their early stages of development.
Offers Dental Education: Dental technology can help us have better and more accurate conversations with our patients, increasing the value of our time together and reducing frustrations. We want you to feel comfortable and confident in the care that you receive. 
Elevate Your Dental Care with Fantastic Technology!
We take pride in creating dental experiences that make an impact. Our dental technology can change the way you experience dentistry. Call Twin Peaks Family & Cosmetic Dentistry in Longmont, Colorado, to get going with your treatment today!