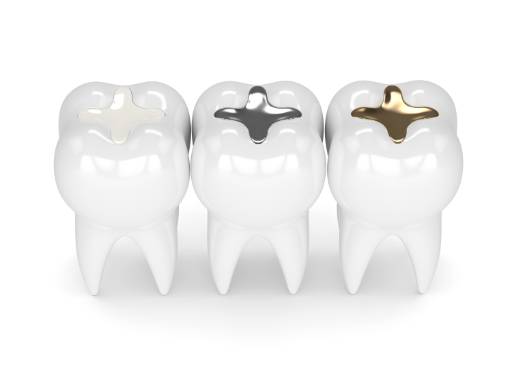 Finding out you got a cavity can be the worst. However, unaddressed cavities can be dangerous to your oral health. Getting a cavity filling (or a dental crown for more serious cases) can save you a lot of struggle in the future.
Dr. Butler and our staff are happy to help you reverse the damage cavities and decay can cause with dental fillings and crowns.
Dental Fillings
A dental filling is a common procedure used to repair teeth that have been damaged by decay or minor fractures.
During the procedure, Dr. Butler will remove the decayed or damaged portion of the tooth and 'fill' the area with composite material. This helps to restore the tooth's original structure and function, prevents further decay by sealing off spaces where bacteria could enter, and enhances the tooth's overall health and longevity.
Why Use Composite Fillings?
We choose composite fillings at our practice because we care about the overall health and well-being of our patients, not just their dental health. Here are some reasons we prefer composite:
Natural Color: Composite fillings are tooth-colored. They match the color of the rest of your teeth. Once the procedure is complete, you will hardly notice they are even there!
Strength and Durability: Composite fillings are very strong and versatile. With proper care and regular dental cleanings, your fillings can last for years!
Biocompatibility: Unlike the common amalgam fillings, composite fillings are perfectly safe to be in your body long-term. They are made with no metal!
Dental Crowns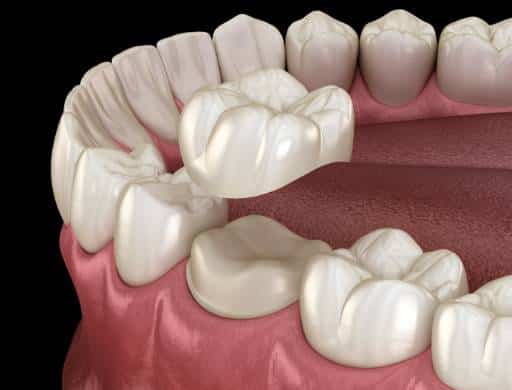 Dental crowns are used to restore teeth that are severely damaged due to large injury or decay. Many patients also use dental crowns as a cosmetic option as well to help adjust the overall look and shape of their teeth, similar to dental veneers.  
Twin Peaks Family & Cosmetic Dentistry is very experienced in providing outstanding crown care. Our modern dental milling technology allows us to have full control over the entire process from start to finish, without having to rely on a laboratory. 
The Dental Crown Process
Step 1: Consultation and Planning
During your initial visit, Dr. Butler will thoroughly examine the tooth in question, possibly using X-rays for a more detailed view. If a crown is deemed necessary, our team will discuss with you the procedure, materials, and costs.
Step 2: Preparing the Tooth
The dentist will numb the area with a local anesthetic. They will then reshape the tooth by removing the damaged areas so the crown can fit over it. If a significant portion of the tooth is missing due to damage or decay, the dentist may use a filling material to build up the tooth structure so it can support the crown.
Step 3: Digital Impressions
Next, Dr. Butler will use a digital scanner to take a 3D image of your prepared tooth and the adjacent teeth. This digital impression allows your dentist to design a precise and custom-fit crown right there in the office.
Step 4: Crafting the Crown
Using our practice's in-house milling machine, the custom crown will be crafted from a block of high-quality dental ceramic. The crown is then colored and glazed to match your natural teeth. This is a process that our team takes great pride in to get just right for each patient. 
Step 5: Placing the Permanent Crown
Once the crown is ready, the dentist will check the fit and color of the permanent crown, make any necessary adjustments, and then cement it into place.
Step 6: Aftercare
After your crown placement, your dentist will provide you with instructions on how to care for your new dental crown. Regular brushing, flossing, and check-ups will ensure your crown lasts for many years. Remember, even though the crown is artificial, it's covering a natural tooth that can still develop decay if not properly cared for.
Fix Tooth Decay with Twin Peaks Family & Cosmetic Dentistry
The best time to take care of a dental problem is right now—before it gets worse and more expensive! Twin Peaks Family & Cosmetic Dentistry is equipped with the technology and experience necessary for a seamless dental experience. Call Dr. Butler in Longmont, Colorado, to schedule an appointment today!