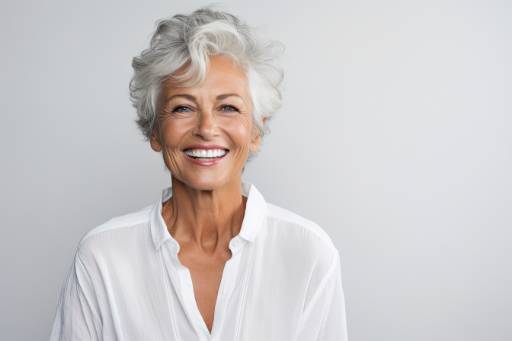 Want to change something about your smile? Whiten your teeth, get rid of a gap, or adjust the shape of your teeth?
Cosmetic dentistry not only addresses aesthetic concerns such as discoloration, misshapen teeth, and gaps but also corrects functional issues like bite alignment. These treatments can revitalize your appearance, boost your self-esteem, and even improve your oral health.
Whether it's with teeth whitening, veneers, or orthodontic adjustments, Twin Peaks Family & Cosmetic Dentistry can craft the smile you've always wanted.
Teeth Whitening
Tooth stains have many causes. Your teeth can darken over time with just regular use, but the likelihood of tooth stains increases if you find yourself frequently eating tomatoes and berries, drinking wine or soda, or partaking in tobacco products.
Whiter teeth appear healthier and more youthful. With teeth whitening from Twin Peaks Family & Cosmetic Dentistry, you can get that whiter shade you're looking for.
How Long Does Tooth Whitening Last?
On average, tooth whitening techniques typically last for about 1–3 years. This treatment can last a lot longer with proper dental care and regular cleanings.
How Can I Help Keep My Teeth White?
Unfortunately, teeth whitening isn't completely immune to discoloration. Here are some things you can do to help reduce the number of tooth whitening visits:
Avoid Acidic Drinks: Be careful to not have too many acidic foods and drinks. Drinking out of a straw can help reduce the effects of stain-causing beverages.
Use Whitening Toothpaste: There are a lot of toothpaste brands out there that include whitening techniques. You can find them at your local grocery store!
Rinse After Meals: Simply rinsing your mouth after meals out can help get damaging chemicals away from your teeth as soon as possible.
Invisalign® Aligners
Invisalign aligners are known for helping improve the structural integrity of your oral health.  Invisalign aligners are transparent and involve no metal brackets or bands. Not only is this more comfortable than traditional braces, but it works faster too. Plus, no one will be able to tell you're getting orthodontic work done!
Invisalign involves a series of custom-made, clear aligners. You'll wear each set of aligners for about one week, gradually and gently shifting your teeth into their desired positions. Regular check-ups ensure progress is on track. The treatment concludes when you've cycled through all your aligners, revealing a beautifully straightened smile.
Veneers
Dental veneers are a great way to personalize your teeth! Our paper-thin porcelain veneers can give simple solutions to complicated cosmetic flaws. Veneers are great at smoothing out the following dental flaws:
Tooth Discoloration: Dental veneers can help fix tooth discoloration and stains that won't go away. If teeth whitening can't fix the stains, veneers definitely can!
Uneven Shaped Teeth: Sometimes a tooth grows in too small or weirdly shaped. Veneers can make these uneven teeth match the rest.
Excessive Wear: Many patients come in just wanting to restore their teeth to what they looked like when they were younger. Rejuvenate your smile with dental veneers!
Dental Crowns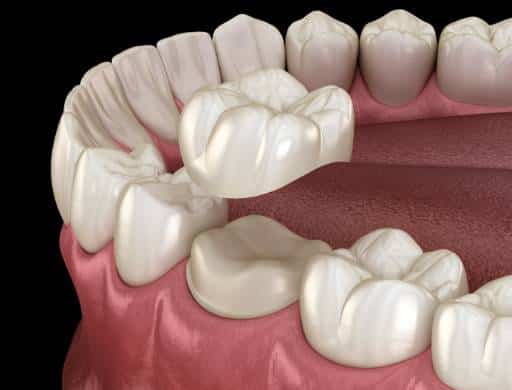 Dental crowns are cap-like structures that encase the entire visible portion of a tooth, strengthening it while restoring its original shape and size. They're typically needed when a tooth is heavily damaged, decayed, or aesthetically displeasing. They can also be used to anchor dental bridges or top a dental implant.
At our dental practice, we use an in-office milling machine that allows us to create custom, perfectly fitting crowns in just one visit, offering our patients convenient and efficient restorative care.
Love Your Teeth with Cosmetic Dentistry
Give yourself the self-care you deserve. Call Twin Peaks Family & Cosmetic Dentistry in Longmont, Colorado, to help you get started on cosmetic treatments today!