Do you have missing teeth? Dental bridges and dentures not only restore the function of your mouth, allowing you to speak and eat normally, but also enhance your appearance by filling gaps and preventing facial sagging. With modern advancements, they are designed to be comfortable and natural-looking, providing an excellent option for those seeking to regain their confident smile and overall oral health.
Dental Bridges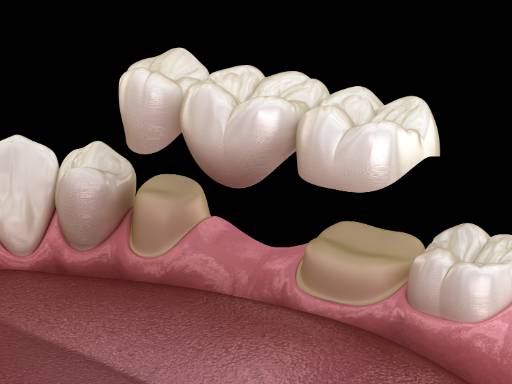 A dental bridge is a tool that helps replace the space between your teeth. It is made of a series of dental crowns strung together. The bridge is supported on two teeth adjacent to the gap in your mouth. This gives the appliance a sturdy foundation to keep your new teeth secure.
Benefits of Dental Bridges
Dental bridges can transform a patient's life. If you're missing teeth, a dental bridge can give you:
An Improved Look: Patients look forward to having a more uniform smile after treatment! Dental bridges fill in the empty gap with a brand new tooth.
Better Digestion: Our patients who eventually get dental bridges report having digestion issues, because they are unable to properly chew food.
Avoid Dental Issues: Unaddressed dental issues only tend to get worse and affect the rest of your jawline. Avoid further damage or infection by treating it early!
Good Candidates for Dental Bridges
If you're thinking about getting a dental bridge, ask yourself if the following apply to you:
Missing one or several teeth: Dental bridges are primarily used to fill gaps in the mouth left by lost teeth.
Healthy adjacent teeth: Dental bridges rely on the surrounding teeth for support. These teeth must be healthy and strong enough to support a bridge.
Good oral hygiene: Dental bridges require diligent cleaning and proper maintenance, so those with good oral hygiene habits are ideal candidates.
Overall oral health: Suitable candidates for dental bridges generally have good overall oral health and are free from gum disease.
Commitment to regular dental visits: Regular check-ups and cleanings are crucial to the longevity of dental bridges, so consistent visits to the dentist are essential.
Dentures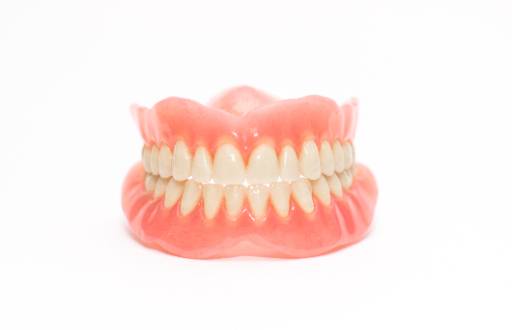 Our patients who need to replace most of their teeth greatly benefit from dentures. Dentures help those with missing or severely damaged teeth restore their mouths. Enjoy a lifetime of dental ease with dentures from Twin Peaks Family & Cosmetic Dentistry!
Partial and Complete Dentures
We offer two different kinds of dentures here at Twin Peaks Family & Cosmetic Dentistry:
Partial Dentures: These dentures replace some of your teeth. Partial dentures are similar to dental bridges, but they don't rely on adjacent teeth.
Complete Dentures: These dentures replace entire sets of teeth. Our dentures look natural and are customized to the individual patient.
Implant Dentures: These dentures rely on 2–4 implants placed strategically to hold the denture in place while you chew, and are still removable for cleaning! Adding implants can revolutionize the stability, fit, and comfort of a denture.
Eat more of what you want with an implant-supported denture.
How Can Dentures Help Me?
Clearer Speech: Dentures help our patients speak clearer and more easily.
Boosted Confidence: Dentures help our patients feel better about their smiles!
Improved Diet: Eat what you would like without pain or discomfort!
How to Prepare for Bridges and Dentures
To help ensure smooth care, patients need to prepare for bridges and denture treatment by:
Clearing Past Dental Issues: Gum disease or infections need to be properly treated first before you get bridges or dentures.
Keeping Good Dental Habits: Make sure to keep up with dental basics such as regular cleanings, brushing/flossing, and using mouthwash.
Dr. Butler will be sure to walk you through each step of the process before installation.
Install Bridges and Dentures with Colorado's Finest!
Dr. Butler and our staff aspire to create an environment that makes dental restorations a breeze. Call Twin Peaks Family & Cosmetic Dentistry in Longmont, Colorado to see how dentures and bridges can change your life. We hope to see you soon!