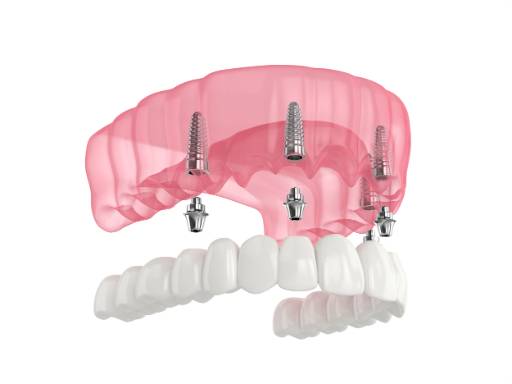 All-On-X implant dentures offer a stable, natural-feeling solution to significant tooth loss. These implants provide a permanent, non-removable option that mimics the feel and function of natural teeth, enhancing chewing power and confidence while talking, laughing, or eating. They also help preserve jawbone health.
What Is All-on-X?
The All-on-X treatment concept is a revolutionary dental implant method where a full arch of teeth is supported on a set number of implants, often four. It's a permanent solution designed for patients missing most or all their teeth.
This technique offers the benefit of immediate function, reduces the need for bone grafting, and provides patients with a full set of fixed, highly functional, and aesthetically pleasing new teeth—all in a single visit.
Do I Need the All-on-X Method?
The All-on-X treatment plan is for patients who need dentures. It is a more secure and comfortable way to use dentures long term. If you have many missing teeth or severely damaged teeth, you may be a good candidate.
However, if you are lacking sufficient bone mass, it may be difficult to place the implants. Dr. Butler can give you an examination to determine whether All-on-X will work for you.
All-on-X Process
The All-on-X process is relatively quick, so you won't have to set aside too much time to get your new teeth. Here is a crash course on what to expect during this process:
Initial Dental Consultation:
Dr. Butler will first meet with you to make sure that you both are on the same page in terms of personal and financial obligations. He will also go over your dental history to make sure you are a good candidate for the procedure.
Dental X-Rays and Scans:
Using our exceptional dental technology, Dr. Butler will take 3D scans to determine how many implants you need and where to place them.
Additional Preparation
Some of our patients need additional steps to prepare for All-on-X. Some of these steps might include:
Sinus Lifts: The space above the upper part of your jaw is called your sinuses. You might need to get part of your sinuses lifted to make room for the implants. If this is the case, we'll make sure it's done by a trusted surgeon.
Dental Extractions: Dr. Butler might need to extract dead or "terminal" teeth that are in the way of the dental implants. He will only pull dead teeth that will eventually come out anyway. 
Bone Grafts: Older age, missing teeth, and other parts of life may severely weaken your bone. You may need a bone graft to give your jaw enough support for All-on-X. Again, this process will be taken care of by a trusted, out-of-office surgeon.
Placement Visit:
We will then place the implants! You may need to visit our office multiple times depending on your case. The dentures will be placed right after. They will be custom-fitted to your mouth and will look and function similar to real teeth!
Recovery After All-On X Treatment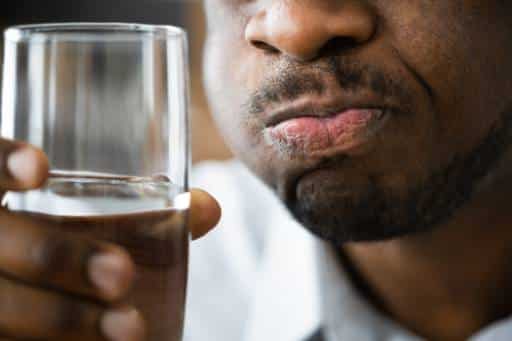 After the implants and dentures are placed, a step called osseointegration starts. Osseointegration is when the implants fuse with the jawbone to create a solid foundation for your implant dentures.
To help osseointegration happen, Dr. Butler might recommend these tips:
Rinse the Recovery Sites: You might need to regularly rinse the area around the implants to help reduce the chance of infection.
Take Needed Medication and Antibiotics: Dr. Butler might recommend that you regularly use certain medicines to help ease the pain and reduce swelling.
Follow a Specific Diet: Depending on the extent of the procedure, you may need to avoid certain foods and drinks till the implants have healed.
With proper care and placement, your All-on-X implants should be completely integrated in 2–4 months. Don't worry, you'll be able to use your dentures without discomfort after just a few days post-surgery.
Restore Your Teeth with Twin Peaks Family & Cosmetic Dentistry!
Put your money on a dentistry that cares as much about revitalizing your smile as you do. Call Dr. Butler, based in Longmont, Colorado, to get started on your initial consultation!